New Sermon Series
Beginning August 1st

The theme for this series is ABUNDANT. John 10:10 says, "I came to give life with joy and abundance."
Through our shared ministry, we seek to encourage wholeness and health of mind, body and spirit. 
This series helps to support the United Methodist Church's initiative to improve global health. 
The "Trinity Knot" symbol informs our understanding of God as three-in-one, and it also provides us with
a template for seeing God as an active participant in every facet of our being.
Each of the colors in the Trinity Knot are symbolic. Green is the color of growth and
represents our ongoing transformation. Purple is the color of penitence and symbolizes
John Wesley's core term "Conviction of Sin," which is a recognition that we are out of harmony
with the will of God. Red is the color of life, symbolizing the Holy Spirit.  
Mental, physical and emotional health play an interconnected role in our personal quality of life
and in our ability to impact the mission for which we have been called.
We must allow God to become a vital and integral part of maintaining every component of our health
so that we can truly live life with joy and abundance.
WEEKLY THEMES
• Week 1 Abundant Love
• Week 2 Abundant Joy
• Week 3 Abundant Hope
• Week 4 Abundant Faith
Lenten Worship Series
Holly Vessels – A Lenten Season of Recovery
Beginning February 21st

"He took our infirmities and bore our diseases." Matthew 8: 17b
Each of us is created a precious and holy vessel of embodied love. We have been through a harrowing time
since last Lent that has shattered our sense of wholeness–body, mind, and spirit–like a glass vessel fractured into pieces.

In this Lenten "season of recovery" for our physical, communal, mental, intellectual, and environmental health,
we will explore the healing narratives of Jesus that tell of divine solidarity with human suffering and remind us
that we can begin a journey toward making something beautiful from that which is seemingly broken.
Beach glass offers us a multifaceted symbol of this transformative process.
Lenten Calendar
The Mountain Service
Thursday Evening Services, 7:30 pm
Now ONLINE at: https://www.facebook.com/WebsterUnitedMethodist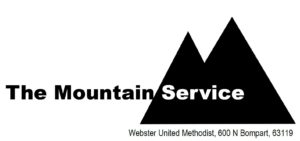 A New Place, For All People
This is a new addition to our church. We invite those who are exploring this thing called faith, as well as life-long worshipers.
We are all travelers. This will be a perfect place for people in many different places in their spiritual journey.
What is this service?
A new alternative service, that is focused on community worship.
We will celebrate your Race, Ethnicity, Gender, Economic Status, Sexual Orientation, Gender Identity, and Ability.
Pastor Josh