Children's Ministry – Current Activities
Shaeleigh Parsons, Director of Children's Ministry
DirectorChildren@websterum.org
Living Stones
This program is for children, 4-years-old to 6th grade, to learn about God and is held during worship (10:30 am – 11:30 am). Each Sunday, parents bring their children to Fellowship Hall to check in. The program will be indoors, and children will remain distanced, and required to wear masks. There will be games, stories, snacks, and prayer. We may move the program outside, weather permitting. If you have any questions, please contact Shae  at directorchildren@websterum.org. We look forward to seeing you every Sunday!
Shae Parsons
And please join our Children's Facebook group at Webster United Methodist – Children, Youth, Families.  This is a place to keep updated on upcoming events, share fun ideas, and current resources. Please contact me at DirectorChildren@websterum.org, to join the group.

Shaeh Parsons
Director of Children's Ministry
DirectorChildren@websterum.org
PAST EVENTS –
 Wild Wednesdays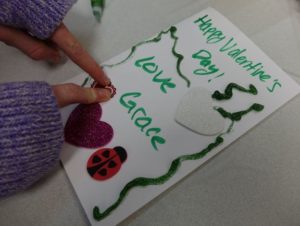 "Giving Love to our Families and Community"
.

"Thankful for our Harvest"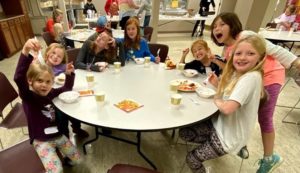 The Children were Thankful for Strawberry Shortcake and Pecan Pie..