Young Adult Ministries
SHORT FACTS
– Ages: 18 – 35
– Open and affirming of all orientations and identities within the LGBTQ+ Community
– Spiritually-based, but wanting to form community with people of all faiths and of none. No converting, just community
Event Overview
Weekly Events
– DND Sessions @ Game Nite off Watson – Sat: @ 2 – 4pm
– YAM Yarns @ Webster Groves BreadCo – Fri: @ 7 – 8:30pm
– Mountain Service Worship @ Webster United Methodist – Thur: @ 7pm
– Art Tues. (Every Other) @ Webster University – Tues: @ 7 pm
One Time Events
– Palatines Event at Webster United Methodist – Feb 15 @ 4:30pm
– Jazz at the Bistro – Feb 22 @ 7pm
– Faith in Theoretical Physics @ Webster United Methodist – Mar 7 @ 5:30pm
– Improv Workshops @ Webster University – Apr 1 @ 7:30pm
Continue reading for additional Events
And stay updated at Webster United Methodist or on our

Young-Adult Community
OUR STYLE
All of our classes are created by young adults for young adults. At the forefront of all our planning, is a commitment to do our best creating spaces that are opening and affirming to all people of all backgrounds. This openness is on the basis of race, sexual orientation and gender identity, abilities and yes even faith beliefs. We want you to join in community with us and take a risk to join one of our events! We have no quota to meet, we simply want you to join us!
Because of our belief on inclusion, our events are often centered around creating spaces to be focused on justice within our community and deconstructing oppressive systems. That being said, we are not perfect at all in this regard. We are still bias, and sometimes participate in these very systems. But we want you to join us in community to help break down these things. Who knows, you might find yourself leading one of your own classes one day!
To learn more about Our Style, Continue Reading
Shalom,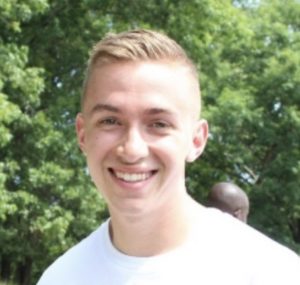 Pastor Joshua,
assistantpastor@websterum.org
The Spark
The Spark, is a Contemporary Worship Band for Youth, Young Adults and Adults. Our rehearsal times vary, so for current schedule please contact Josh at Assistantpastor@websterum.org.