2019 Youth Mission Trip to Cleveland, Ohio
The Nehemiah Mission of Cleveland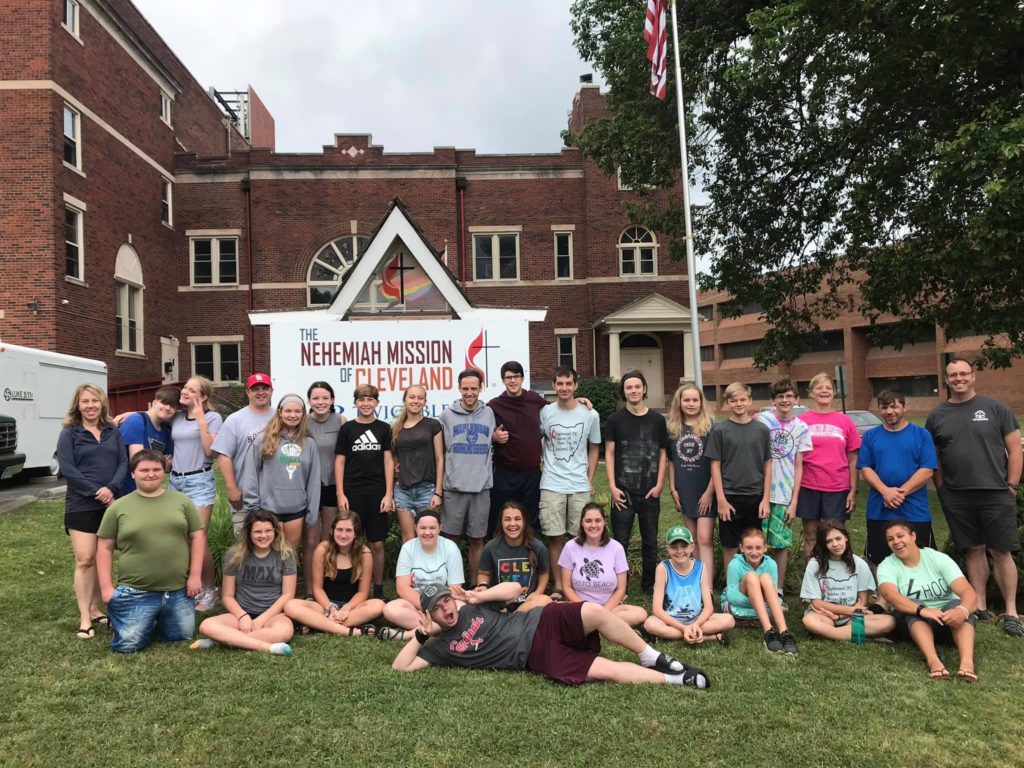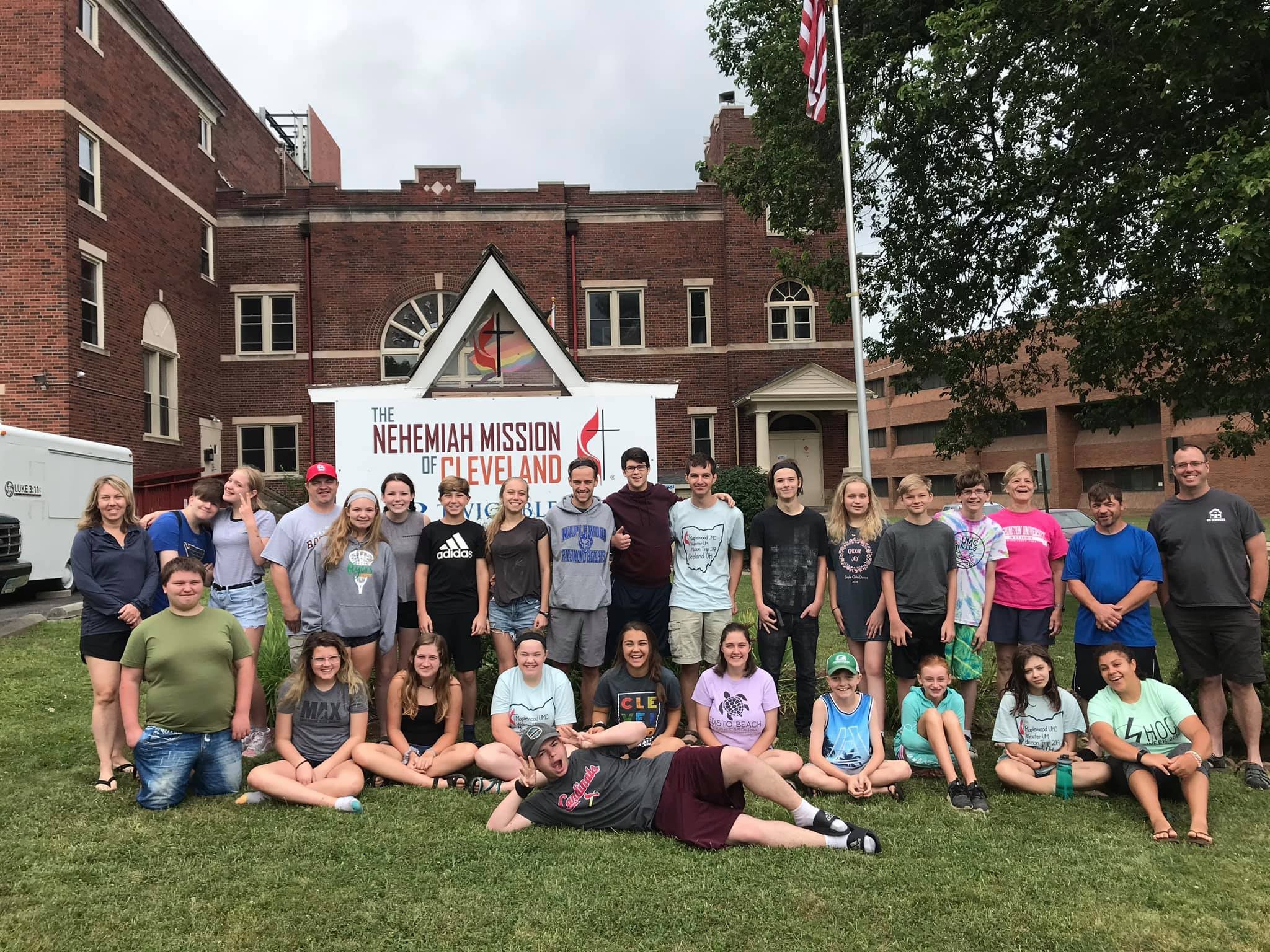 On July 7th, the youth groups from Webster United Methodist and Maplewood United Methodist headed east to Cleveland, OH for a week of mission. We were hosted by the lovely folks at the Nehemiah Mission of Cleveland. Our accommodations were perfect and included on site showers, plenty of bunk beds, and an industrial kitchen. This place would soon become our home away from home.
Our team of 23 youth and 6 adults, spent a week working on community projects such as painting, organizing peoples' garages/basements, tearing down a garage, sorting trial size toiletries, playing with kids in the community, and helping set up a consignment shop.
We worked with many local organizations including Laura's Home, which serves as a shelter for homeless mothers and their children.
Our youth volunteers got to play games with kids aged 5 to 18. Seeing the hardships those at Laura's Home are faced with left a lasting impact on our youth, putting into perspective the things we often take for granted.
Another Cleveland group that provides basic needs for the homeless is called Trials for Hope. This group collects trial/hotel toiletries to create 'basic need' bags for those without. Our groups sorted, organized, and delivered these bags to those who needed them. Working at Trials for Hope is an example of how just a little bit of something can make a huge difference.
Many of our days were spent painting. Painting ramps. Windows. Railings. Barns. Even the floor! We provided a small face lift at the Nehemiah Mission by adding pops of color to the railing and their wheelchair ramp. While working hard together our youth got to know each other better and meet new friends.
Our week in Cleveland was well spent. We worked hard. We played hard and we got to see the work of God in a different place. Being on a mission team led our group closer to each other and closer to God.