Youth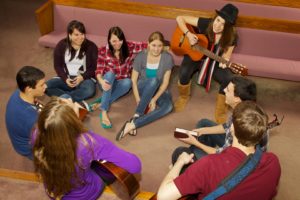 Youth  
Paige
Paige Foster
DirectorYouth@websterum.org
Youth Classes
Sunday Mornings at 9:00 am – "Sunday Hangouts"
Youth meet Sunday mornings at 9:00 am, in the Youth Room.  We are currently using a Nooma Study.  Noomas are short 10 – 12 minutes devotional videos.
Sunday Evenings from 5:00 – 7:00 pm – Youth Group
 "Food, Fun and God" See YOU at Youth Group on SUNDAY's (at 5:00 pm)!  Lets have dinner and fun while learning!  Please feel welcome to bring a friend.
December
December 1, 5:00 to 7:00 pm – We will be going Ice Skating!  If you are willing to drive youth, let me know!  RSVP by Nov 27
December 8, 5:00 to 7:00 pm – White Elephant Gift exchange  Bring something silly and appropriate wrapped up!
December 14, 9:00am to 12:00 pm  – Cookie Marketplace!  We need all hands on deck and we need all the cookies, tell your friends now!
December 15, 4:30 pm – Living Nativity.
December 22, 5:00 – TBA
December 29, 9:30 am – Café Christmas in Fellowship Hall
Youth Mission 2020
The youth have chosen to take their commitments of service and witness to Louisville, KY! We will be working with Camp Cavanaugh which is a summer camp that also serves as a community for those who struggle financially.  Dates to be determined.
Thanks, Paige
For more information contact
Paige Foster
DirectorYouth@websterum.org