Mission Initiatives & Events
We continue to be very active in mission projects
within the United States and around the World.
2021 Mission Projects
July
Christmas in July

We will celebrate Christmas in July on the 25th! 
You are invited to bring gifts to our Worship Service which will be donated to the
St. Louis Crisis Nursery in St. Louis  (Gravois location). 

This has been an extraordinarily difficult year for parents of young children, and the supplies at the Crisis Center are significantly depleted.
Either send your gifts directly to the Crisis Center through the Amazon link,
or bring them to church at 10:30 am on Sunday, July 25th and place them under the Christmas Tree!
Peace+
Pastor Sharon 
June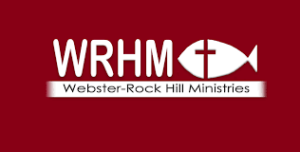 Food and Hygiene Drive for
Webster-Rock Hill Ministries
Drop off donations on our church parking lot Mondays and Wednesdays June 7-June 23, 11 am -1 pm;
 & two Saturdays in June, 6/12 and 6/26, from 4-6 pm.
Volunteers are needed to be part of a team of 2 people staffing a drop-off donations table.
Donate urgently needed items to our donation site any of those days in June,
or place them in the Elevator Lobby collection bins if you can't make a drop-off day.
Current Needs are:
Toilet paper
Hand soap and hand sanitizer
Personal hygiene items, such as women's sanitary products, adult diapers, toothpaste, deodorant, etc.
Canned food items – meats & canned vegetables
Dry food items (beans, rice, cereal, etc.)
March
Food Drive for LifeWise STL in April
Our goal is 800 items (please see the shopping list below)
Beginning April 1, food can be dropped off in the collection basket marked "LIFEWISE" in the elevator lobby
Each Saturday in April there will be a Collection Table set up on the parking lot from 9 am to 6 pm so our neighbors can donate to the collection
We also need volunteers to staff our collection table set up on the parking lot. 
Please sign up to volunteer for one or more shifts by contacting Jan McCurley at janis.mccurley@gmail.com  or call Jan at 314-378-5504
Shift times are 9-12, 12-3, and 3-6 each of the four Saturdays.  
Suggested Donations For LifeWise Grocery Collection are listed below.  Copies are also available outside in the yard box close to the Ted tree. 
Dry Goods
almond butter, canned tomatoes canned tuna cashew butter, cereal
dried beans – black ,pinto– red
 dried lentils
flour, grits, oatmeal, rice – brown or  white
olive oil
pasta – whole wheat, regular
 peanut butter
spices
sugar
Frozen
chicken breasts, fish filets, ground beef,  ground chicken,  ground turkey
Fruits & Vegetables
fresh , frozen
Perishables
almond milk, butter, cheese,  coconut milk, eggs, soy milk, yogurt
Grocery Store Gift Cards
February 
February Diaper Drive for LifeWise STL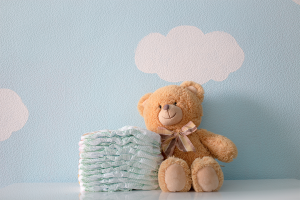 During February, the month of love celebrations,
show your love for our community's underserved children
by donating baby/toddler diapers (any size) and baby wipes to LifeWiseSTL
The most consistent need for, LifeWise STL's daycare and client families, are disposable diapers and wipes 
A "collection bin" will be on our parking lot from 9am to 6pm:
 Mon, Feb. 15
Wed, Feb. 17
Mon, Feb. 22
Wed, Feb. 24
Please tell your friends and neighbors about our drive,
and join them in dropping off your donations on those days.
Drop off your donations on those days at 600 N Bompart Ave, Webster Groves MO 63119
Or
Donate to the "2021 Diaper Drive" on our website under the GIVE button
www.websterunitedmethodist.org
Warm Clothes Donation for, InExcelsis

Fill a full-sized yard bag with warm clothing and blankets and drop them off at the church.
These will be delivered to the clients of InExcelsis.
Or drop off warm clothing at your local Clothing Donation Box
2020 Mission Projects
December
Our church will again be sharing our Christmas offering with others.
This year, we will be splitting the shared portion with two ministries, Room at the Inn, and InExcelsis.
Our relationship with Room at the Inn (RATI) goes back a long time.
Room at the Inn provides immediate, temporary shelter to homeless women and families in the St. Louis region.
In addition, they work with them to create an individualized plan back to self-sufficiency, including counseling services
and referrals to other human service agencies. Then they mentor them to improve their chances for success.
Our relationship with InExcelsis is brand new.
Founded by Severin Pelekara, a member of our church family,
InExcelsis reaches out to the homeless, providing support in the way of meals, clothing, bedding, mentoring, and job skill training.
The ministry also provides spiritual support through Shared Streets, a weekly worship experience that goes to the people.
2020 has been difficult for everyone, but none more so than those living on the streets,
sleeping in cardboard boxes over grates, abandoned buildings, or safe harbors.
When you think about your Christmas offering, please imagine their struggles to keep their children warm,
fed, and safe during a pandemic. It is the kind of stuff of nightmares. Please give generously.
Make your check out Webster United Methodist, and mark Christmas"
in the memo section, or go to the GIVE link in our website to make your gift.
Grace and Peace
Pastor Sharon