Mission – Successes – Historical
October
Sunday,  October 13th – Rice/Protein Meal Kits for Humanitarian Aid
Rice/Protein Meal Kit
Fifty Volunteers from our community – including two who learned about the project from Facebook, pitched in right after Sunday worship to create Rice/Protein kits that contained rice, soy-protein, dried vegetables, and a vitamin supplement.
These Kits will be used  immediately for Humanitarian Aid for Developing Countries in Latin American and the Caribbean.  We were able to package, in just over an hour, 500 Kits which provided 3,000 meals.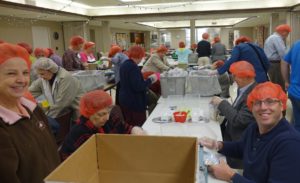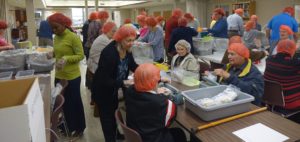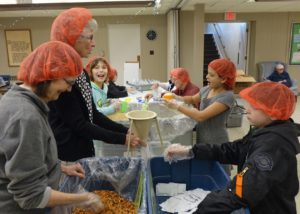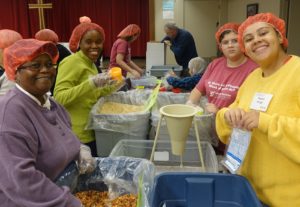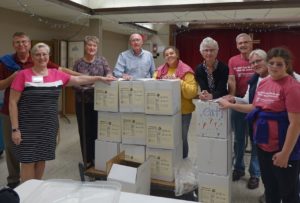 All Rice Meal Kits are sent to
Food for the Poor
who distributes them to 17 different Latin and Caribbean Countries.  Last year Midwest Mission sent out 9,141 Rice Meals Kits (54,846 meals) with Food for the Poor.


Saturday,  October 28th – Making Halloween Treats at Epworth Children and Family Services
September
Saturday – September 28th – Deer Creek Clean-up & Lunch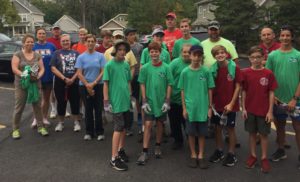 On Saturday, Webster United Methodist church members worked along side Boy Scout Troop 303 and some players from the freshmen soccer team of Webster Groves High School to clean up Deer Creek.  This community outreach was was a resounding success as evidenced by the trash that filled our trailer.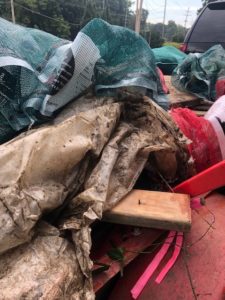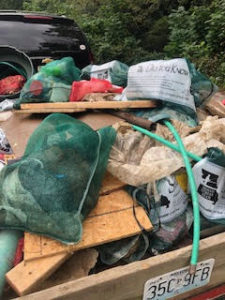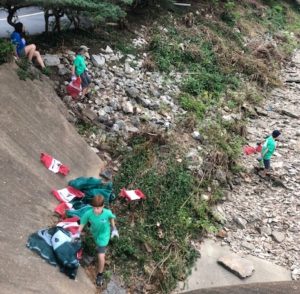 August
Saturday, August 10th – Backpacks & School Supplies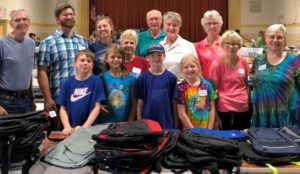 Five Hundred and Fifty (550) Children and Youth were served Saturday August 10th at the, LifeWise STL (formerly Kingdom House), event that supplied new sneakers and school supplies to the families they serve.
Thirteen adult and youth volunteers from Webster United Methodist worked the morning morning shift from 8:30 am until 12:30 pm.  They served either as personal shoppers, helping participating LifeWise STL family members to select, backpacks, sneakers & school supplies, or by helping to manage and re-stock the school supplies.  After the event volunteers were treated to a light lunch where we shared our experiences and reflected on the value these school supplies provided and the appreciation showed by each of the participating families.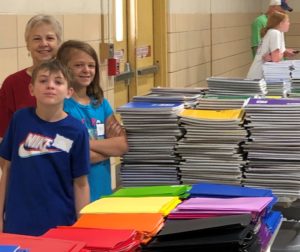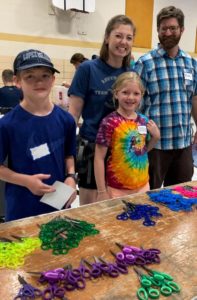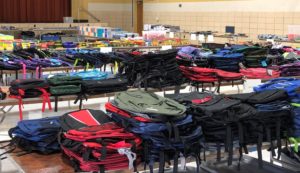 Learn more about LifeWise STL
Friday, August 30th – Room at the Inn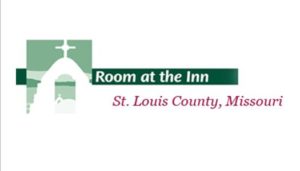 Room at the Inn is a temporary, emergency shelter for homeless women and families, regardless of the age or gender of the children.
Friday August 30th, Webster United Methodist hosted several homeless families from the St. Louis area.  Continue reading for Room at the Inn "Weekly Updates"
Contact Joan Ballam: jmballam@gmail.com
Learn more about Room at the Inn
Eyeglass Mission to Mexico.
On June 20 to 24th Gene, Lydia and Camille of Webster United Methodist, traveled to Poza Rica, Mexico with the Lions "In Sight of Missouri Foundation" to distribute donated pre-owned eyeglasses. 700 Children and Adults received glasses during their trip.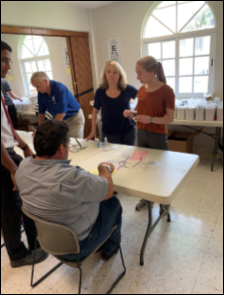 The group included seven eye doctors and eight technicians. After a doctor's eye examination, the volunteer technicians selected a pair of glasses based on the eye doctor's prescription. The donated  eye glasses had been collected in the US by the Lions Club, cleaned and graded in advance, and shipped to the site for the clinic.  The local Poza Rica Lions Club provided translators and reserved a local church for the eye clinic. During the two day event 700 children and adults received glasses. Most of these recipients would never have been able to afford glasses and were very grateful and happy to have this opportunity to improve their vision.
You can help by donating used eye glasses. Gene is a member of the St. Louis Downtown Lions Club and has placed a collection box in the lower lobby of Webster United Methodist Church to receive donations for future clinics in countries all over the world.