Mission
Mission Initiatives & Events
October
Reading Tutors – Hodgen Elementary School
We are four weeks into our program of tutoring students at Hodgen Elementary School.  And have seen exciting and rewarding progress with our students.
Tutoring sessions occur on Tuesday, Wednesday and Thursday afternoons. Each session of 30 minutes allows each tutor to work with 2 students over a 1-hour period. Training and tutoring materials are provided.
We are still looking for volunteers to be substitutes.  Sign-up through the Connection Card or by contacting Joan Ballam at jmballam@gmail.com.
December (date not yet set) – LifeWise STL
A team of volunteers will assist families with holiday shopping at the LifeWise STL Holiday Market.
Please contact Jan McCurley,
Risk-Taking Mission Chair, for more information.
janis.mccurley@gmail.com
Past Events:
July
Sunday – July 28th – School Supply Drive
Donate school supplies for Teens and Elementary Youth to support Epworth Children and Family Services,
LifeWise STL (formerly Kingdom House) and Webster-Rockhill Ministries.  Last day to donate is Sunday July 28th.  For a Complete list of School Supplies, Continue Reading ==>
August
Saturday, August 10th – Backpacks & School Supplies

Our Hands in Mission event will help families shop for school supplies . We need ten Volunteers to work the morning shift from 8:30 am until 12:30 and we'll meet in the church parking lot at 8 am.  Adults 18+ and older will serve as Personal  Shoppers by being paired with participating LifeWise STL (formerly Kingdom House) family members. We also welcome families with younger children to participate , and they will be working together with their own family member(s ) at the shoe station, helping LifeWise STL families choose school shoes.
This is a fun opportunity to get to know the families served by LifeWise STL and is a great opportunity for someone who likes to meet new people. Please sign up on the Connection Card found in the next few Sunday bulletins.  For questions, please contact Jan McCurley, 314-781-3969 or at Janis.mccurley@gmail.com.
Learn more about LifeWise STL
Friday – August 30 – Room at the Inn


Room at the Inn is a temporary, emergency shelter for homeless women and families, regardless of the age or gender of the children. Friday May 31st, Webster United Methodist will host homeless families from the St. Louis area. Volunteers are needed to assist with transportation, meals, and general duties of hosting.
Contact Joan Ballam: jmballam@gmail.com
Learn more about Room at the Inn
September
Saturday – September 28th – Deer Creek Clean-up & Lunch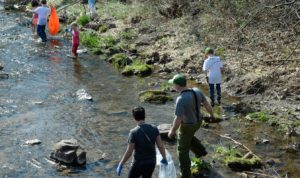 From 8:00 to 11:30 am, families and/or individuals of all ages will work with our Boy Scout Troop 303 cleaning up Deer Creek.
Our leader will divide people into groups and then assign each an area. Following the cleanup we will gather back at church for a light lunch.  Everyone, young and old are welcome to clean up our local environment.  For more information contact Jan McCurley at janis.mccurley@gmail.com
October
Sunday,  October 13th – Rice Meal Kits for Humanitarian Aid
Rice Meal Kit
Volunteers from our community are needed to package Rice Meal Kits for Humanitarian Aid for Developing Countries in Latin American and the Caribbean through Midwest Mission.  Each Rice Meal Kit contains  rice, protein powder, dehydrated vegetables and soy.  A $1.00 value feeds one meal to 6 people.  Our goal is to package 500 Rice Meal Kits, which will provide 3,000 meals.  Meet at Webster United Methodist, (600 N Bompart Ave. 63119) at 11:45 am
Midwest Mission has been showing God's Love in practical ways through the distribution of education, health, micro-business, and disaster relief supplies. They have been meeting basic human needs around the world and around the corner since 2000.
All Rice Meal Kits are sent to
Food for the Poor
who covers 17 different Latin and Caribbean Countries.  Last year Midwest Mission sent out 9,141 Rice Meals Kits (54,846 meals) with Food for the Poor. So far this year they have sent out 4,930 Rice Meals in preparation for Hurricane Season.