2021 Mission Projects
November

November 6th to 26th, 2021
Lord's Acre and Fall are synonymous at Webster United Methodist.
Our annual Lord's Acre Mission Fund Raiser has a long tradition at Webster Methodist. But why is it called "Lord's Acre"?
The name comes primarily from rural agricultural traditions of farmers setting aside a portion of their land or produce, such as an acre, and giving the proceeds of that land to the church.
We are looking for contributions to our Annual Lord's Mission Fund Raiser.
If you want to make something to contribute, and we haven't contacted you yet to request your special talent,
please call Jan McCurley, 314-378-5504 or email her at Janis.mccurley@gmail.com
Cooler temperatures can inspire some people to cook, craft, or sew.
Here are samples of the homemade or hand-crafted items offered as incentive awards this year:
Donation of $20 = Unique handmade apron from Sharon Wersching
Donation of $45 = 3-piece beautiful handmade doll outfit to fit 18" (American Girl size) dolls from Sharon Wersching

Donation of $50 = Kilim-style flatwoven wool bucket bag from Friend of Lord's Acre

Donation of $50 = Fantastic slow-smoked boneless salmon fillet from a friend in the neighborhood (only 2 offered @ $50)
Donation of $50 = Custom-Designed Children's Birthday Cakes from Maggie Milford
Donation of $60 = Tasty Nebraska Chokecherry jelly or syrup from Gene Morse
Donation of $60 = Custom Hand-knit wool socks (1 pair per color) from Becca Stevens

Donation of $70 = Wine & cheese basket with some homemade goodies from Alison McCurley.

Donation of $70 = Pendleton cross-body wool plaid small bag from a Lord's Acre Friend

Donation of $100 = Famous homemade pie from Lettie Morse or Cindy Andrews

Donation of $120 = Yummy appetizers for one year, delivered quarterly, from Jan McCurley

Donation of $150 = Chili Dinner for 6 from Helen Fuller (Vegetarian or Meat)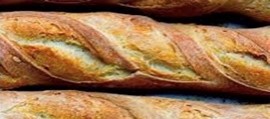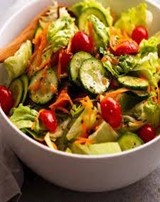 Donation of $175 = Handcrafted Birdhouse (only 3 available) from Gene Morse
Donation of $400 = Riverlands Sanctuary Vacation Home – Weekend Stay (2 available) from Sandra Hoffman


More to come in the following weeks.
Please help us make this year's Lord's Acre worth remembering!
Thanks,
Jan McCurley,
Risk-Taking Mission Chair
Previous Mission Activities:
September

On September 24th, Carol Gilker will be presenting a piano program that includes a wide range of music from classical to old time hymns.
In addition to piano, Carol has recruited singers for solos, small groups, and for leading congregational singing.
As always, DONATIONS ARE WELCOME. All donations will go to the International Institute of St. Louis to assist Afghan Refugees who will be settling in our area soon.
Mark your calendars for Friday, September 24th at 7:00 p.m. You won't want to miss this opportunity for a delightful evening of music to benefit a worthy cause!
Mission Through Music, will also be streamed live to our Website and Facebook page for those who are not able to attend. And can be watched after the event is finished.
You may also donate to Mission Through Music 2021 on our Website by clicking on GIVE and choose the fund, Mission Through Music 2021.
July
Christmas in July

We will celebrate Christmas in July on the 25th! 
You are invited to bring gifts to our Worship Service which will be donated to the
St. Louis Crisis Nursery in St. Louis  (Gravois location). 

This has been an extraordinarily difficult year for parents of young children, and the supplies at the Crisis Center are significantly depleted.
Either send your gifts directly to the Crisis Center through the Amazon link,
or bring them to church at 10:30 am on Sunday, July 25th and place them under the Christmas Tree!
Peace+
Pastor Sharon 
June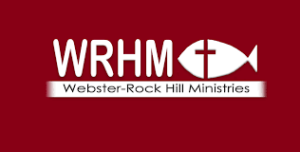 Food and Hygiene Drive for
Webster-Rock Hill Ministries
Drop off donations on our church parking lot Mondays and Wednesdays June 7-June 23, 11 am -1 pm;
 & two Saturdays in June, 6/12 and 6/26, from 4-6 pm.
Volunteers are needed to be part of a team of 2 people staffing a drop-off donations table.
Donate urgently needed items to our donation site any of those days in June,
or place them in the Elevator Lobby collection bins if you can't make a drop-off day.
Current Needs are:
Toilet paper
Hand soap and hand sanitizer
Personal hygiene items, such as women's sanitary products, adult diapers, toothpaste, deodorant, etc.
Canned food items – meats & canned vegetables
Dry food items (beans, rice, cereal, etc.)
March
Food Drive for LifeWise STL in April
Our goal is 800 items (please see the shopping list below)
Beginning April 1, food can be dropped off in the collection basket marked "LIFEWISE" in the elevator lobby
Each Saturday in April there will be a Collection Table set up on the parking lot from 9 am to 6 pm so our neighbors can donate to the collection
We also need volunteers to staff our collection table set up on the parking lot. 
Please sign up to volunteer for one or more shifts by contacting Jan McCurley at janis.mccurley@gmail.com  or call Jan at 314-378-5504
Shift times are 9-12, 12-3, and 3-6 each of the four Saturdays.  
Suggested Donations For LifeWise Grocery Collection are listed below.  Copies are also available outside in the yard box close to the Ted tree. 
Dry Goods
almond butter, canned tomatoes canned tuna cashew butter, cereal
dried beans – black ,pinto– red
 dried lentils
flour, grits, oatmeal, rice – brown or  white
olive oil
pasta – whole wheat, regular
 peanut butter
spices
sugar
Frozen
chicken breasts, fish filets, ground beef,  ground chicken,  ground turkey
Fruits & Vegetables
fresh , frozen
Perishables
almond milk, butter, cheese,  coconut milk, eggs, soy milk, yogurt
Grocery Store Gift Cards
February 
February Diaper Drive for LifeWise STL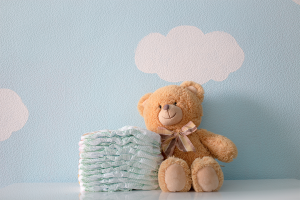 During February, the month of love celebrations,
show your love for our community's underserved children
by donating baby/toddler diapers (any size) and baby wipes to LifeWiseSTL
The most consistent need for, LifeWise STL's daycare and client families, are disposable diapers and wipes 
A "collection bin" will be on our parking lot from 9am to 6pm:
 Mon, Feb. 15
Wed, Feb. 17
Mon, Feb. 22
Wed, Feb. 24
Please tell your friends and neighbors about our drive,
and join them in dropping off your donations on those days.
Drop off your donations on those days at 600 N Bompart Ave, Webster Groves MO 63119
Or
Donate to the "2021 Diaper Drive" on our website under the GIVE button
www.websterunitedmethodist.org
Warm Clothes Donation for, InExcelsis

Fill a full-sized yard bag with warm clothing and blankets and drop them off at the church.
These will be delivered to the clients of InExcelsis.
Or drop off warm clothing at your local Clothing Donation Box